Best bus from Phnom Penh to Sai Gon
Best bus from Phnom Penh to Ho Chi Minh – Despite being one of Southeast Asia's smallest countries, Cambodia can compete with neighboring Thailand and Vietnam when it comes to must–visit destinations. Currently, there are more and more international travelers and Vietnamese tourists coming to visit Cambodia to enjoy the cuisine, learn the culture, and especially admire the famous Khmer temples, and the pristine beauty and the majesty of Angkor, the Royal Palace, and Bokor. Besides, the hospitable and friendly Cambodians will make tourists admire Cambodia's tourism industry.
How far is it from Ho Chi Minh to Phnom Penh ?
About 230 km from Ho Chi Minh city.
How long does it take to go from Ho Chi Minh to Phnom Penh ?
Visitors will take about 5 hours continuously to go from Ho Chi Minh to Phnom Penh by bus.
How do visitors travel from Ho Chi Minh to Phnom Penh ?
There are many means of transport to get to Phnom Penh:  sleeper bus, limousine or taxi.
If you are planning to travel to Cambodia from Sai Gon by bus but you do not know any bus companies, Megabus will provide more information such as departure time, bus fare, and location of some bus companies to Cambodia from Saigon for passengers to consult.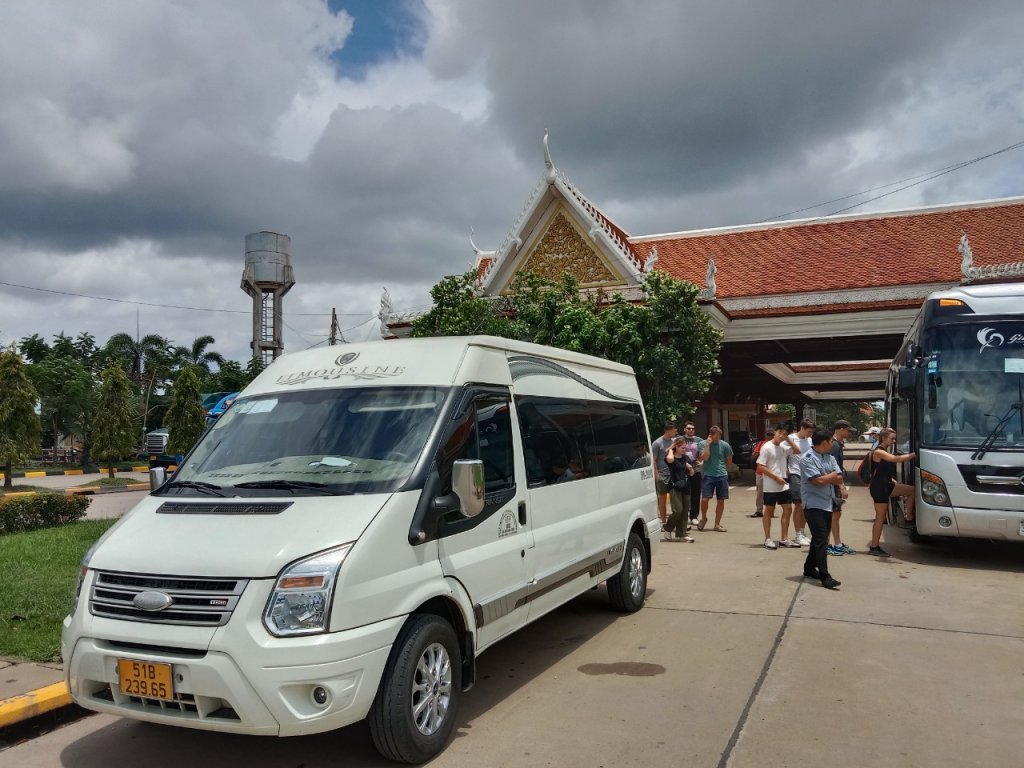 bus kampot to ho chi minh – As an amity bus company connecting Sai Gon with the big city – Phnom Penh in Cambodia, Sapaco Limousine Bus Company is committed to providing passengers with an extremely wonderful experience. Safety, speed, and convenience are three goals that Sapaco wants to bring to passengers when they use its services.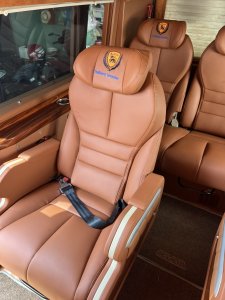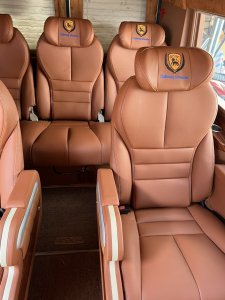 Sapaco bus company uses a new model with 9 seats that are spacious, soft, and clean. As a result, passengers will get the most comfortable moments when sitting in many hours during the trip.
You should book a ticket early to choose the best seat for your trip to avoid being out of tickets because each car has only 9 seats and the frequency of these limousines running during the day is not too much.
Sorya to Phnom Penh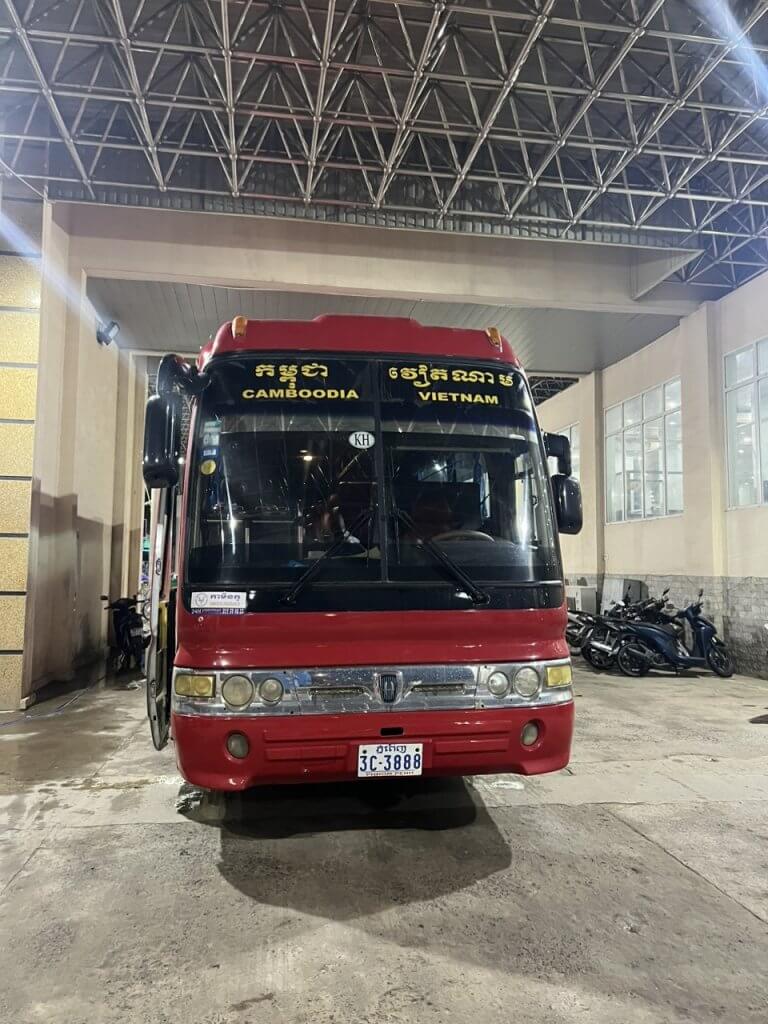 ho chi minh to siem reap bus – Sorya is one of the bus companies running on the Saigon – Cambodia route. This is a Cambodian bus company but it has a representative office in Vietnam. The staff of this bus company is mainly Cambodians and they can speak Vietnamese fluently. The advantage when you book a Sorya car is to go to some remote provinces like Sihanouk Ville or Siem Reip directly without changing cars like other bus companies.
Kumho bus to Cambodia
Kumho is a reputable bus company going to Cambodia and it is often selected by many people for their trips. Kumho provides passengers with two options: conventional buses with seats and sleeper buses with beds to Cambodia. Although both types of buses are wonderful if you want to avoid being tired, you should consider choosing a sleeper bus.
Kumho bus company to Cambodia has many different trips during the day with the earliest one is at 7:00 a.m and the lastest one is 15:30 p.m. The bus runs about every an hour, which helps you easily choose a suitable travel timeframe. If you want to know more details, you can contact the phone number of Kumho bus company above.
A benefit of this bus company is that it is always improved with new and modern cars. The staffs are very friendly and funny. Besides, the drivers are usually selected and trained carefully, which will satisfy all passengers going on the Saigon-Cambodia route.
Kumho also presents in many bus stations in the western Vietnam, or the Central Highlands. Kumho's ticket price on the Saigon – Cambodia route ranges 210,000 VND to 380,000 VNC per round trip. Currently, Kumho bus to Cambodia has only trip from Sai gon to Phnom Penh without dropping off passengers at Siem Riep or Sihanouk Ville!
Danh Danh to Cambodia
Danh Danh is another bus running on the Saigon – Cambodia. The bus has 28 seats which are spacious and modern, which gives passengers the most comfort and relaxation during the trip.
Danh Danh bus has 7 routes per day or more routes in the high season so you are not worried about out of tickets.
It takes passengers about 6 hours to Phnom Penh from Saigon by bus. The bus fare of this bus company to Cambodia is about 220,000 VND per person in one way. Additionally, the office of Danh Danh bus company in Phnom Penh is also located in one of the streets in the center of the capital, so you travel more conveniently.
Phuong Heng to Cambodia
Phuong Heng is one of the bus companies in Cambodia that has received high appreciation from passengers. The bus has 31 spacious seats, so passengers are not worried about out of tickets. Moreover, the bus company provides free cold towels and mineral water for passengers. Besides, Phuong Heng is also equipped with a modern air conditioning system, high – speed wifi, soft leather seats, and a new 19 – inch LED TV.
Passengers spend about 6 hours going to Phnom Penh from Saigon by bus. Compared to going to Cambodia by motorbike, choosing to travel by bus will help passengers save time and not be tired during the trip.
Moreover, the bus departs at Pham Ngu Lao in district No.1 – the city center, so it is very convenient for passengers to move. If you still do not know where to buy bus tickets to Cambodia, you can go directly to 291 Pham Ngu Lao or contact the operator to book tickets.
Thai Duong Limousine Bus to Cambodia – Best bus from Phnom Penh to Sai Gon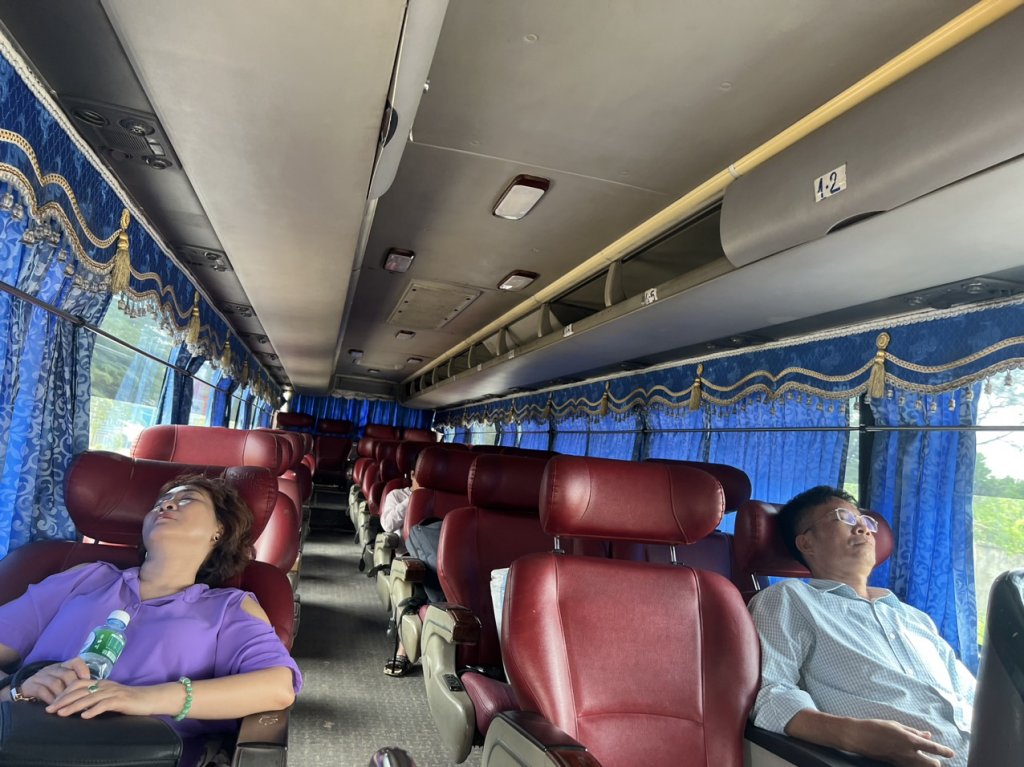 Thai Duong Limousine is a hint for those who want to find a suitable bus to Cambodia at night to save time. Thai Duong bus will depart from 23:30 in the 23/9 Park in Pham Ngu Lao to Moc Bai Border Gate at 3 a.m. At this time, you have to wait until 6 a.m to complete immigration procedures. However, the bus station still turns on the air conditioning for passengers to rest on the bus. Bus to Cambodia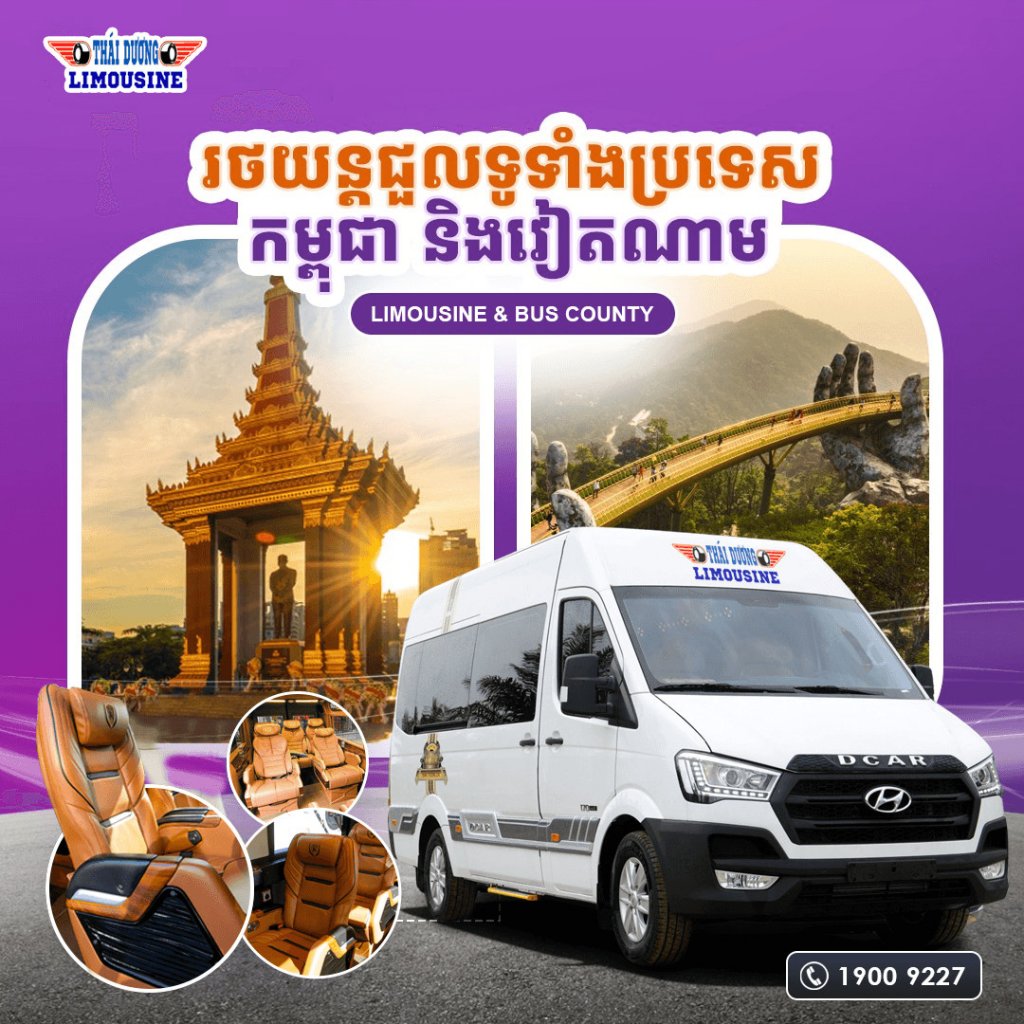 Besides, the Thai Duong bus company has other routes such as the Saigon – Phnom Penh route or the Saigon – Siem Reap route except for the Saigon – Sihanoukville port city route.
bus to phnom penh from siem reap || siem reap to phnom penh luxury bus || siem reap to phnom penh sleeper bus || siem reap to phnom penh night bus || siem reap to phnom penh train || siem reap to phnom penh bus time || siem reap to phnom penh ferry || siem reap to phnom penh bus giant ibis
Xe Thái Dương đi Campuchia