Ho Chi Minh To Phnom Penh Private Car
We provide the professional car rental with driver Ho Chi Minh city/ airport to Cambodia (Phnompenh, Siem Reap) through Moc Bai border before heading to Cambodia.
The distance from Ho Chi Minh city to Cambodia is 350 km for 5 hours to drive by private car, taxi, bus to get there, you will stop at Moc Bai border for your visa process into to Cambodia ( Visa expense proceed from 30 minutes to 45 minutes ).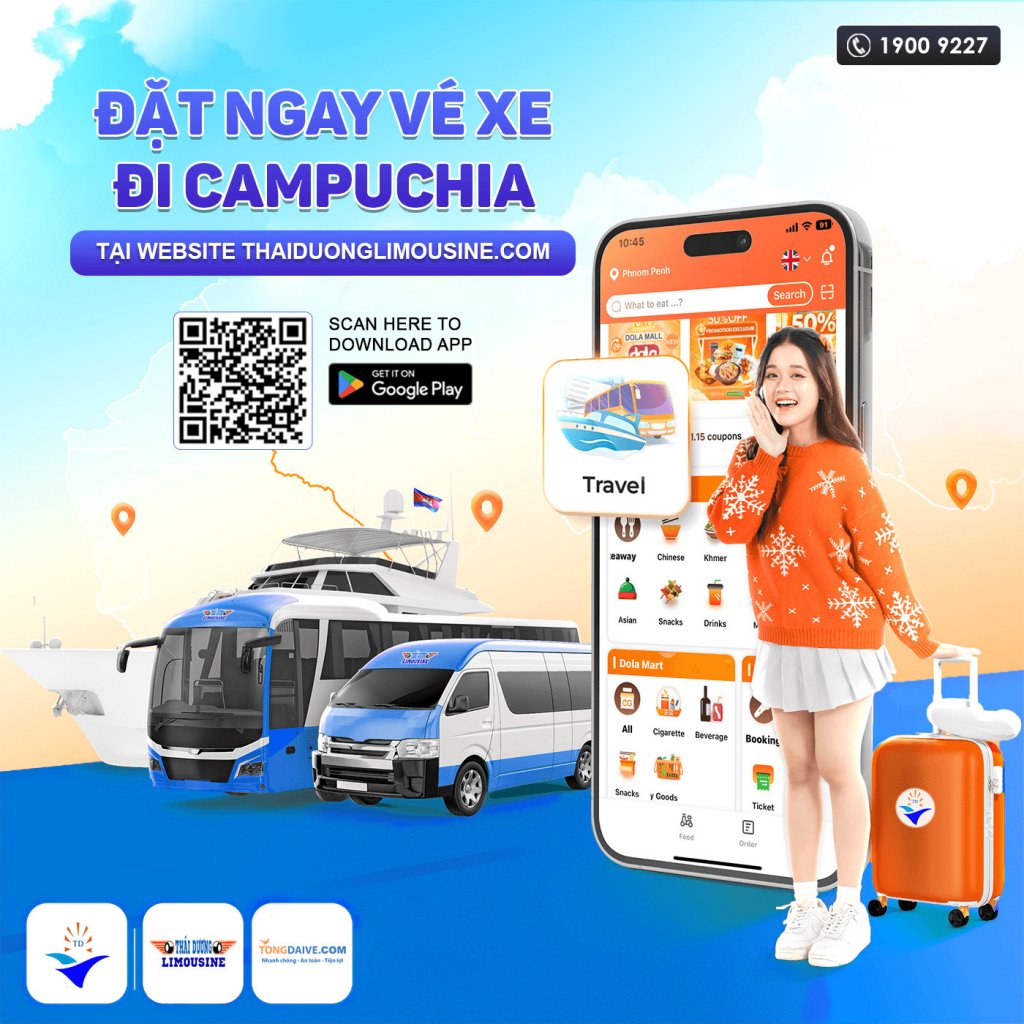 There is not any other car rental agents in Vietnam arrange the private transfers from Saigon Vietnam to Cambodia because the car and driver is not able to pass Moc Bai crossing border if without permit paper.
Book a private taxi transfers from Ho Chi Minh to Cambodia is the best way for your tour to Cambodia from 3 days then return to Ho Chi Minh Vietnam.
HO CHI MINH CITY TO PHNOMPENH BY LIMOUSINE 9 SEATS
| | |
| --- | --- |
| Route (1 Way) | Price |
| Sai Gon ⇒ Phnompenh Cambodia | 448 USD |
| Sai Gon ⇒ Siem Reap Cambodia | Contact |
| Sai Gon ⇒ Sihanouk Cambodia | Contact |
The price is included toll fees, gasoline, driver expense.
The price you see is the price you pay as all toll fees, petrol, driver expense are inlcuded, there are no additional charges.
If you need a high standard or luxury transportation from HCMC airport/ hotel to Cambodia, please contact our sales members:
Reservation :
Working hour: 8:00am – 5:00pm (Monday – Saturday)
Office:  +84 1900 9227
Ms Thu : +840862006427
Ms Vinh : +84938569108
Mr Jimmy  +84 915946427  Support  WhatsApp, LINE, Zalo, Viber/ Telegam / Wechat
or could you please send your request via email: thuexe@thaiduonglimousine.com
If you have any questions or requirements at any time, please call our 24 hours service:
Customer Care: (+84) 93 3565 263  Mr Tuan  WhatsApp, LINE, Zalo, Viber
We look forward to serving you!
How to get from HCMC to Phnom Penh Cambodia and back by bus
Whether you decide to travel overland or by plane, it couldn't be easier to get from Phnom Penh to Ho Chi Minh City, the city formerly known as Saigon. Just be aware before you go that you may need to get a visa for Vietnam in advance, depending on where you are from (but Cambodia visas are available on arrival for most nationalities). Here's a run-down of the best ways to get from Phnom Penh to HCMC.
Bus
Buses between Vietnam and Cambodia are relatively quick, comfortable and cheap. Taking the bus from Phnom Penh to Ho Chi Minh City (or vice-versa) is straightforward: the buses leave from and arrive in the center of each city, the border crossing is fairly painless, surprisingly scam-free, and usually you will not be required to change buses. Many of the buses have wifi (whether it will be working for the journey in question is another story) and provide water in addition to a meal stop.
The 285 km (177 mile) trip usually takes 6 hours by bus and the road is flat. Keep an eye out for the colorfully named casinos that line the road for the last few kilometers before the border on the Cambodian side. There is the option to take an "overnight" bus between Phnom Penh and HCMC, but given the plethora of cheap accommodation in both cities, the fact that the bus stops for several hours (to stretch the trip out from 6 hours to 11 hours and cross the border when it opens), and the weirdness of double-wide sleeping berths which means that if you are traveling alone you could effectively be sharing a double bed-sized space with a stranger, we don't recommend it.
In general, the trip from Phnom Penh to Ho Chi Minh City goes like this: (optional) pick up from hotel, 3.5 to 4-hour drive from Phnom Penh to the border including a meal stop, stop at Cambodian border for exit stamp, then back on the bus and ride to the border building. Once at the border building you'll take all of your luggage inside towards the right and wait for your bus driver or attendant to arrive with the passports. Once your luggage is scanned, go right and show the officer your entry stamp, then bring your luggage outside and wait for your bus to pull up. From the border it's another 1.5 hours to Ho Chi Minh City.
(You should know that there is no visa on arrival for Vietnam available at the land border crossing; you must have a visa already or have a passport from a country that qualifies for a visa exemption. If you're going in the other direction, most nationalities are eligible for a visa on arrival. More about Cambodia visas and getting a Vietnam visa in Cambodia).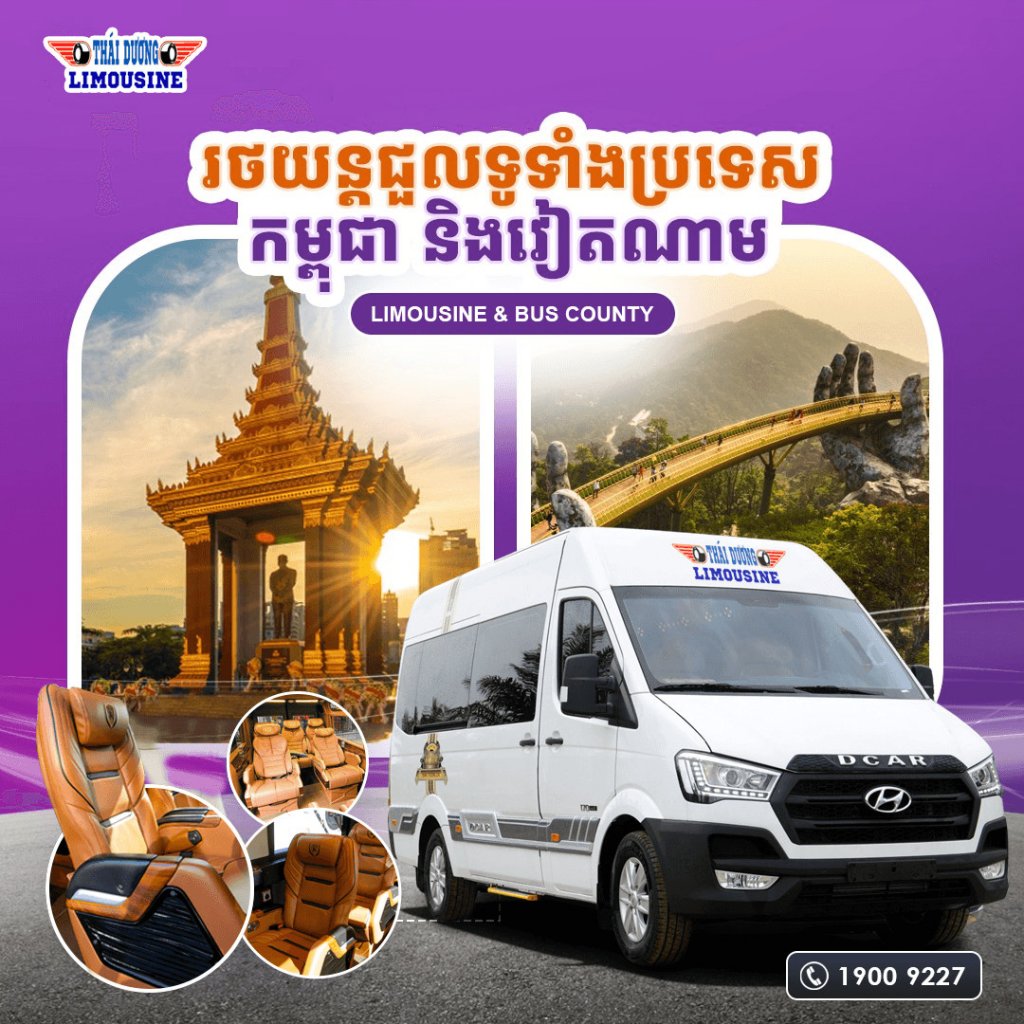 In the other direction, if you are coming from Vietnam to Phnom Penh, there is first a stop at the Vietnamese border for the exit stamp where you will wait for your bus attendant to call your name and hand you your stamped passport, which you will show to an agent on the way to the door. Then you'll get back on the bus which will take you a few hundred meters further to the Cambodian border building where you can get an entry stamp and visa on arrival.
Some bus companies will have re-collected your passport after the exit stamp stop (unless you need a visa) so you will simply walk through the Cambodian border and your passport will generally be returned at the meal stop (don't panic if you don't receive your passport back immediately upon re-entering the bus). Our luggage was not scanned entering at the Cambodian border and we didn't need to take it off the bus and bring it with us to cross, but this crossing is being updated so the process may change. The meal stop is usually shortly after crossing the Cambodian border and for some companies this is the only toilet stop between the border and Phnom Penh, so we recommend you plan accordingly. Ho Chi Minh To Phnom Penh Private Car
Most bus companies will collect the passports of all of the bus passengers once you board in order to batch and expedite the exit/entry stamp process. We have not heard of any scams surrounding this practice; the bus companies are generally just trying to make things easier and quicker for themselves, the border agents, and you. When crossing from Vietnam to Cambodia, if you need a visa on arrival many bus companies will also offer to take care of the paperwork and process with the agent for a service fee of $5, or give you the option to stand in line yourself.
Giant Ibis is, as usual, the stand-out for good departure times, big comfortable buses, foreign-tourist focused service (no karaoke, loud music or movies) and minimal stops. It has the most central bus offices: near the night market in Phnom Penh and on the main street in Pham Ngu Lam (backpacker district) in Ho Chi Minh City. Giant Ibis coordinates the border crossing a little differently than other companies, their staff batch and expedite passport stamping, saving customers the wait in line at the stamp counter (PP-HCMC) with all of the other buses that arrive at the same time, instead making a stop inside the border at a duty-free store where you can order food or stock up on cheap booze while you wait, then bypassing the line inside the border building and going straight to the luggage scanner. Read our full review of the Giant Ibis Cambodia to Vietnam bus.
Tickets cost $18 and for an added fee of less than $1, you can book online and reserve a seat in advance.
Giant Ibis schedule:
Phnom Penh to Ho Chi Minh City: 8 a.m., 12 p.m.
Ho Chi Minh City to Phnom Penh: 8:30 a.m., 12:30 p.m.
Foreigner-favorite Mekong Express is another popular bus company who go from Cambodia to Vietnam. They are a good option for this route, especially their smaller vans which tend to be a little quicker than the larger buses that all of the other companies use. Mekong Express are known for safe driving and tickets that are less expensive than Giant Ibis. Tickets cost $14 and can be booked online.
Mekong Express van/minibus schedule:
Phnom Penh to Ho Chi Minh City: 6:30 a.m., 3:30 p.m.
HCMC to PP: 6:30 a.m., 3 p.m.
Mekong Express bus schedule:
PP to HCMC: 7 a.m., 8:30 a.m., 2 p.m.
HCMC to PP: 7 a.m., 8:30 a.m., 1 p.m.
Many of the other bus companies that do the route from Phnom Penh to Ho Chi Minh City have their offices on the same stretch of Sihanouk Blvd. in Phnom Penh near Olympic Stadium, including Kumho, Sapaco Tourist, Danh-Danh, and Thai Duong. Their service and facilities are pretty similar, and they generally have a toilet stop an hour and a half or so outside of Phnom Penh in addition to at the meal stop. These companies do tend to have a smaller proportion of Western travelers, so you may be a bit more on your own for going through lines and getting visas and stamps, but it is pretty easy to do. Also, they are significantly less expensive, with prices ranging from $9 to $12.
You can check schedules for various bus companies and make a reservation online for buses headed from Phnom Penh to Ho Chi Minh City or in the other direction, from HCMC to Phnom Penh. Ho Chi Minh To Phnom Penh Private Car
Xe Thái Dương đi Campuchia